Registered Persons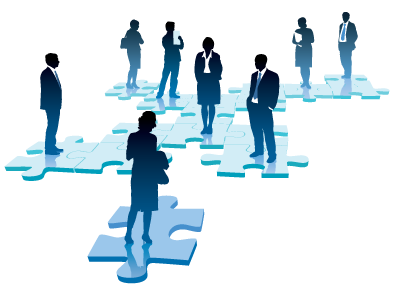 In subsection 18. (2) of the Landscape Architectural Profession Act, Act no 45, 2000 it states that "A person may not practice in any of the categories contemplated in subsection 18. (1) unless he or she is registered in that category". 

Furthermore, in Sub-section 26 (3) the Act goes on to state that "a person who is not registered in terms of the Act may not:
a. Perform any kind of work identified for any category of registered persons,
b. Pretend to be, or in any manner hold or allow himself or herself to be held out as a person registered in terms of this Act,
c. Use the name of any registered person or any name or title referred to in section 18 or 21 ; or
d. Perform any act indicating or calculated to lead persons to believe that he or she is registered in terms of this Act.
The public is to be aware that according to Sub-section 41. (1) of the Act "a person that is contravening section 18(2), 23,25 (8) or 31 (8)(a), (b), (e) or (f) is guilty of an offence". Sub-section 41.(3) goes on to state that "a person convicted of an offence in terms of section 18(2) may be liable to a fine equal to double the remuneration received by him or her for work done in contravention of section 18(2) or to a fine equal to the fine calculated according to the ratio determined for three years imprisonment in terms of the Adjustment of Fines Act, 1991". 

If you are a member of the public and have come across someone that calls himself/herself a 'Professional Landscape Architect', or any of the authorised titles specified in Section 21 of the Act; and any of the prescribed specified titles as per Subsection18.(c) and whose name does not appear on the list of registered professionals, please contact the Registrar, Mrs Cecilia Chinga This email address is being protected from spambots. You need JavaScript enabled to view it. who will take the matter forward in the appropriate manner. 

If you are qualified and meet the requirements to register with the Council, please submit your application for evaluation. Application Form is downloadable from the Registration Section in the Library on this website. Click here for registration policy and all other registration related documentation.
Find Registered Person by Surname
Surname
Name
Registration Number
Status
Adams
Ayesha
199
C. Landscape Architect
Anderson
Yvette
180
C. Landscape Architect
Araboga
Sani
417
C. Landscape Architectural Technologist
Arieff
Zeenat
129
C. Landscape Architect
Bantsheng
Lesego
264
C. Landscape Architect
Booysen
Gabrielle
171
C. Landscape Architectural Technologist
Bos
Sune
330
C. Landscape Architect
Boshoff
Evette
201
C. Landscape Architect
Botha
Bridgette
338
C. Landscape Architect
Brown
Michael
404
C. Landscape Architect
Cengimbo
Aphelele
406
C. Landscape Architect
Cook
Gavin Robert
451
C. Landscape Architect
Coughlan
Luke Patrick
405
C. Landscape Architect
Craik
Jonathan David
296
C. Landscape Architect
Cronje
Léan Charl
225
C. Landscape Architectural Technologist
De Beer
Mikael
266
C. Landscape Architect
De Villiers
Corne
426
Candidate Landscape Architect
de Waal
Christa
88034
C. Landscape Architect
Delport
Zjak Christiaan
302
C. Snr Landscape Architectural Technologist
Dikgang
Tumisang
397
C. Landscape Architectural Technologist
Ditsele
Kgaugelo Arnold
430
Candidate Landscape Technologist
du Plessis
Anthonie
130
C. Landscape Architectural Technologist
Engelbrecht
Adine
321
C. Landscape Architectural Technologist
Engelbrecht
Johanna Hendrika
279
C. Landscape Architect
Franklin
Marika
350
C. Landscape Architect
Grunewald
Tosca Dina
208
C. Landscape Architect
Hartzenberg
Bernadean
365
C. Landscape Architect
Hedley
Phillippa
183
C. Landscape Architect
Hendricks
Jeremy David
131
C. Landscape Architectural Technician
Higgins
Gillian
210
C. Landscape Architect
Hlongwane
Andile Maria
452
C. Landscape Technologist
Hodge
Andrew Peter
245
C. Landscape Architect
Iyer
Nathan
198
C. Landscape Architectural Technologist
Jansen Van Vuuren
Helena Susanna
413
C. Landscape Architect
Kader
Nabeelah
447
C. Landscape Architect
Keefelakae
Sello
357
C. Landscape Technician
Kgare
Seth Mokgadi Masilo
437
C. Landscape Technician
Koster (White)
Wendy
209
C. Landscape Architectural Technologist
Kotze
Michael Johann
423
C. Landscape Technician
Krigga
Inge
448
C. Landscape Technologist
Kulikovskaya
Maria Yurievna
429
Candidate Landscape Architect
Le Roux
Anneke
287
C. Snr Landscape Architectural Technologist
Leleki
Lubabalo
247
C. Landscape Architectural Technologist
Lethugile
Goabamang Moabi
147
C. Landscape Architect
Letlhaka
Francina Matlakala
262
C. Landscape Architectural Technician
Letshwene
Letlhogonolo
398
C. Landscape Architectural Technologist
Lu
Ke
187
C. Landscape Architect
Lubbe
Roux
419
C. Landscape Architect
Mac Hattie
Mark Patrick
445
C. Landscape Architect
Mackenzie
Caitlin Hazel
442
C. Landscape Architectural Technologist
Makangela
Oscalina Nondiphiwe
422
C. Landscape Technician
Maluleke
Margaret Lebogang
439
C. Landscape Technician
Manda
Ruth Annie
424
C. Landscape Architect
Mandiwana
Ashley
170
C. Landscape Architectural Technician
Maponya
Mapula Jessica Makgwara
277
C. Landscape Architect
Mashaba
Faith Kurhula
408
C. Senior Landscape Technologist
Matabane
Lebo
395
C. Landscape Architectural Technician
Mathey
Megan
361
C. Landscape Architect
Matsvimbo
Shermain
414
C. Landscape Architectural Technologist
Matthysen
Johannes
178
C. Landscape Architect
Maurel
Philippe Gustave
411
C. Landscape Architect
McLachlan
Julia
153
C. Landscape Architect
Mello
Nape Elvis
434
C. Landscape Technician
Mello
Kabelo
431
C. Landscape Technician
Memeza
Melikaya
143
C. Snr Landscape Architectural Technologist
Metcalfe
Jessica Jill
415
C. Landscape Architect
Mkombeza
Kimberley Rudo
276
C. Landscape Architect
Mncedane
Nonkqubela
339
C. Landscape Technician
Molubi
Lefentse
333
C. Landscape Technician
Mostert
Andrew
393
C. Landscape Architectural Technician
Motshweni
Tlotlang Margaret
440
C. Landscape Technologist
Mputa
Thozama
403
C. Landscape Architect
Mtshengu
Vuyolwethu
420
C. Landscape Technician
Ndude
Wendy
436
C. Landscape Technician
Ndwambi
Zwavhudi Meriam
443
C. Landscape Architect
Ndwandwa
Dumile Dominic
421
C. Landscape Technician
Nel
Stephanie
400
C. Landscape Architect
Nelissen
Garrick Jean Pierre
272
C. Landscape Architectural Technologist
Odendaal
Petrus
368
C. Landscape Architectural Technologist
Phetoane
Realeboga Mphelegeng
427
C. Landscape Technologist
Phiri
Chester
356
C. Landscape Technician
Pienaar
Henri Jacques
409
C. Landscape Architect
Ramakuela
Hilda Takalani Ntodeni
268
C. Landscape Architectural Technician
Ramphago
Matlhogonolo Ellecxes
435
C. Landscape Technologist
Rantlhwatlhwa
Kgothatso Lazarus
432
C. Landscape Technologist
Rhikotso
Khongelani
441
C. Landscape Manager
Roos
Gideon Daniël
144
C. Landscape Architect
Rude
Warno Pieter
127
C. Landscape Architect
Samaai
Nabilah
418
C. Landscape Architect
Sebotsi
Molwantwa
367
C. Landscape Architectural Technologist
Semenya
Covardia Kagiso
433
C. Landscape Technologist
Sibanda
Sabello Malcom
335
C. Landscape Architect
Sihlahla
Athenkosi
425
C. Landscape Technologist
Simelane
Nobuhle
401
C. Landscape Technologist
Siniscalchi
Stefania Assunta
444
C. Landscape Architect
Sithole
Mpilo
217
C. Landscape Architectural Technician
Skidmore
Elaine Claire
148
C. Landscape Architectural Technologist
Smith
Philip
200
C. Landscape Architect
Smith
Robyn Lesley
407
Candidate Landscape Architectural Technologist
Sparg
Alexandra Karin
412
C. Landscape Architect
Steenkamp
Chanel
248
C. Landscape Architect
Strydom
Hercules Johannes
446
C. Landscape Architect
Swart
Charlotte
429
C. Landscape Architectural Technologist
Swart
Clarissa
363
C. Landscape Architectural Technologist
Thomas
Sarah
399
C. Landscape Architect
Thononda
Nanga Hope
449
C. Landscape Technician
Toerien
Tessa Kate
260
C. Landscape Architect
Tuke
Sarah Luposo
275
C. Landscape Architect
Unger
Meike
288
C. Landscape Architect
Van Den Einde
Carmen
267
C. Landscape Architect
Van der Merwe
Maryke
235
C. Landscape Architect
Venter
Albert
190
C. Snr Landscape Architectural Technologist
Verster
Sone
364
C. Landscape Architectural Technologist
Watson
Callum
351
C. Landscape Architect
Watson
Michael Anthony
249
C. Landscape Architect
Willie
Kamva
394
C. Landscape Architectural Technician
Zaroufis
Sarah Zaroufis
438
C. Landscape Architect
Ziyambi
Christabel
128
C. Landscape Architectural Technologist
Ackerman
Pieter Buys Iwan
20145
Prof. Landscape Architect
Ahlers
Tania
20292
Prof. Landscape Architectural Technician
Anderson
Megan Wedd
94063
Prof. Landscape Architect
Aucamp
Doreen
20268
Prof. Landscape Manager (C&M)
Badenhorst
Marié
20296
Prof. Landscape Architect
Barnard
Phillipus Johannes (Johan)
93055
Prof. Landscape Architect
Bartels
Julian
20314
Prof. Landscape Manager (C&M)
Basson (nee Joubert)
Marise
20305
Prof. Landscape Architect
Bhukwana
Mandla Ben
20338
Prof. Landscape Architect
Bopape
Naniekie Machuene
20323
Prof. Landscape Technologist
Bormans
Ankia
20197
Prof. Landscape Architect
Botes
Karen Leonie
99102
Prof. Landscape Architect
Botha
Monica
20113
Prof. Landscape Architect
Botha
Jennifer Lynn
20177
Prof. Landscape Architect
Botha
Franya
20203
Prof. Landscape Architect
Bothma
Johan
20163
Prof. Landscape Architect
Brand
Gavin
20164
Prof. Landscape Architect
Bredell
Theodor Gustav
20235
Prof. Landscape Architect
Breed
Christina Alida (Ida)
20155
Prof. Landscape Architect
Brett (nee Van der Westhuizen)
René Maria
20122
Prof. Landscape Architect
Bronkhorst
Adolf Gideon Grimbeek (Deon)
93058
Prof. Landscape Architect
Brown
Rodney
98090
Prof. Landscape Architect
Buchanan
Rosemary Anne
20361
Prof. Landscape Architect
Burger
Lee Jacobus
20261
Prof. Landscape Architectural Technologist
Burgess
Clare Cora Ann
92051
Prof. Landscape Architect
Burmeister Bekker
Marina
20328
Prof. Landscape Architect
Bürschen
Susanna Catherina
20211
Prof. Landscape Architect
Camera (nee Di Monte)
Gloria
20252
Prof. Landscape Architect
Carelse
Gafely Hine
20364
Prof. Landscape Manager (C&M)
Chang
Sarah Michal
20226
Prof. Landscape Architect
Cherry
Eric Graham
20269
Prof. Landscape Manager (C&M)
Cilliers
Mitha Catharina
20159
Prof. Landscape Architect
Clark
Landie Hester
92049
Prof. Landscape Architect
Clegg
Andrew Deighton
20270
Prof. Landscape Manager (C&M)
Coetzee
Godfried Johannes (Fritz)
98092
Prof. Landscape Architect
Comrie
Anton Francois
20142
Prof. Landscape Architect
Cooper
Alan Stern
98083
Prof. Landscape Architect
Crawley
Victoria Jane
20199
Prof. Landscape Architect
Croly (nee Coetzee)
Danielle
20168
Prof. Landscape Architect
Dawson
Alan Charles
20271
Prof. Landscape Manager (C&M)
de Abreu
Dino Teles
20204
Prof. Landscape Architect
De Azevedo A Silva
Isabel Luisa Frances
20331
Prof. Landscape Manager ( C )
de Beer
Gieliam Christoffel
20330
Prof. Landscape Architect
De Beer
Ignes
20352
Prof. Landscape Architectural Technologist
de Beer (nee Raimond)
Antonia (Antoinette)
20218
Prof. Landscape Architect
De Kiewit
Susan Kim
20358
Prof. Landscape Architect
de Lange
Petrus (Pieter)
20124
Prof. Landscape Architect
de Lange
Herman
20175
Prof. Landscape Architect
de Villiers
Johan Benjamin
88034
Prof. Landscape Architect
de Villiers
Tanya Mari
94065
Prof. Landscape Architect
de Villiers St Pol
Mark Louis
20201
Prof. Landscape Architect
De Wet
Colin
20272
Prof. Landscape Manager (C&M)
De Wet
Norah Mary
20322
Prof. Landscape Manager (C&M)
Delport
Johanna Catharina (Riana)
99095
Prof. Landscape Architect
Delport
Johann Lucas
20310
Prof. Landscape Manager (C&M)
Dippenaar
Cecilia Jacoba (Cenette)
20220
Prof. Landscape Architect
Dixon
Alan Fenwick
97079
Prof. Landscape Architect
Dladla
Sibusiso Percival
20335
Prof. Landscape Manager (C&M)
Dohse
Jacques Ewald
20241
Prof. Landscape Architect
Drummond
John Meyer
87016
Prof. Landscape Architect
du Plessis
Tania
95072
Prof. Landscape Architect
du Plooy
Amanda
20119
Prof. Landscape Architect
du Preez (nee Labuschagne)
Ilze
20263
Prof. Landscape Architect
du Toit
Stephanus (Stephan) Jacobus
20152
Prof. Landscape Architect
Dunstan
Neal Edward
20125
Prof. Landscape Architect
Duvenhage
Theunis Johannes
20138
Prof. Landscape Architect
Ebrahim
Tasneem
20231
Prof. Landscape Architectural Technologist
Eitzen
Bruce
20127
Prof. Landscape Architect
Eksteen (nee Vollmer)
Bernadette
20110
Prof. Landscape Architect
El Mohamadi
Abbigail
20198
Prof. Landscape Architect
Els
Mariska
20356
Prof. Landscape Architect
Engberts
Rainer Egbert
20300
Prof. Landscape Architect
Faragher
Tamsin Phyllida Thokozile
20297
Prof. Landscape Architect
Ferguson
Jonathan
20273
Prof. Landscape Manager (C&M)
Fischer (nee van der Walt)
Ralene
20221
Prof. Landscape Architect
Foster
Gavin Mark
20350
Prof. Landscape Manager (C&M)
French
James Aubrey
20205
Prof. Landscape Architect
Funke
Nadia Franciska
20169
Prof. Landscape Architect
Gabier
Ilham
20213
Prof. Landscape Architect
Gavhi
Mashudu Peter
20319
Prof. Landscape Manager (C&M)
Gebhardt
Belinda Louise
99098
Prof. Landscape Architect
Geldenhuys
Cornelius Jacobus (Kobus)
20200
Prof. Landscape Architect
Gibbs
David Peter
20128
Prof. Landscape Architect
Gillman
Donovan Jeremy
20243
Prof. Landscape Architect
Glen
Stuart Martin
97077
Prof. Landscape Architect
Glen
Samantha Claire
20105
Prof. Landscape Architect
Goosen
Jacobus Johannes (Johan)
20106
Prof. Landscape Architect
Goosen
Gerhardus Ignatius (Ignis)
20239
Prof. Snr Landscape Architectural Technologist
Gous
Jaco
20181
Prof. Landscape Architect
Govender
Marcus Brian
20274
Prof. Landscape Manager (C&M)
Gradowski
Pawel Michal
20260
Prof. Landscape Architect
Gregory
Lizelle
97078
Prof. Landscape Architect
Griesel
Gerhardus Jakobus Christiaan (Gerhard)
20161
Prof. Landscape Architect
Groenewald
Pieter George
87013
Prof. Landscape Architect
Gryffenberg (nee Blom)
Natanja
20254
Prof. Landscape Architect
Haefele
Hendrik Ferdinand
20302
Prof. Landscape Architect
Hanekom
Karien
97076
Prof. Landscape Architect
Hattingh
Elzabé Luitha
20233
Prof. Landscape Architect
Heath (nee Scheffer)
Bianca
20353
Prof. Landscape Architect
Heldan
Stephanie
20360
Prof. Landscape Architectural Technologist
Heydenrych
Reuben
98089
Prof. Landscape Architect
Heyns
Larissa Magdalena
20227
Prof. Landscape Architect
Hillermann
Eugen Kurt
20246
Prof. Landscape Architectural Technologist
Holm
Cara
20194
Prof. Landscape Architect
Hoy
Leslie
20318
Prof. Landscape Manager (C&M)
Hugo
Jacques Francois
20195
Prof. Landscape Architect
Hutamo
Ngwako Edward
20286
Prof. Landscape Manager (M)
Isaacs
Redewaan
20276
Prof. Landscape Manager (C&M)
Jacobs
Rhuben Stefan
20301
Prof. Landscape Architect
Jansen (nee Muller)
Liana
20156
Prof. Landscape Architect
Jansen van Vuuren
Susara Johanna (Hannetjie)
88025
Prof. Landscape Architect
Jordaan
Jacobus Albertus (Jaco)
20107
Prof. Landscape Architect
Joubert
Lourens Hermanus
20166
Prof. Landscape Architect
Joubert
Pierre
20190
Prof. Landscape Architect
Kerrin
Andrew Brian
20167
Prof. Landscape Architect
King
Cornelia Elizabeth
93059
Prof. Landscape Architect
Klapwijk
Menno
87006
Prof. Landscape Architect
Kleinschmidt
Frank Bramwell
20357
Prof. Landscape Architect
Klitzner
Tarna
94064
Prof. Landscape Architect
Krause
Kathrin
20238
Prof. Landscape Architect
Krause (nee Pretorius)
Heleen
20206
Prof. Landscape Architect
Kusel
Siegwalt Udo
20182
Prof. Landscape Architect
Labuschagne
Carel Johannes Frederick (Lebeau)
20130
Prof. Landscape Architect
Labuschagne
Wouter
20264
Prof. Landscape Architect
Labuschagne
Marissa
20306
Prof. Landscape Architect
Laker
Michiel Christiaan (Tiaan)
20196
Prof. Landscape Architect
Lange
Warren Wayne
20244
Prof. Landscape Architect
Laue
Clayton
20345
Prof. Landscape Manager (C&M)
Le Roux
Michelle Maré
98088
Prof. Landscape Architect